When clients are asked about Raynor Woodworking, here are the phrases they use to describe the experience of working with Doug and his team:

Integrity & Craftsmanship
Commitment to Quality
Unsurpassed Attention to Detail
A Willingness to Go the Extra Mile
Creative Problem Solving
A Great Eye for Architecture & Design

Raynor Woodworking has been serving clients in the Greater Princeton area, and its surrounds, since 1980, and has built their reputation on three things:
Quality
A commitment to working one-on-one with clients
Taking on all projects from conception through to completion.

So whether you are interested in building a new home, renovating an existing property, or need fine woodworking or cabinetry you will get the same level of time and attention from Raynor Woodworking.




From construction through custom cabinetry, Raynor Woodworking combines quality, pride and value. They have a long-standing rapport with a team of trusted sub-contractors who share their pride and commitment to you and your home. And, unlike most builders who rely on outside vendors for cabinetry, Raynor Woodworking has their own millwork shop that gives them total control of your project from planning through to completion.

What does this mean for you?
When you work with Raynor Woodworking, you have a single point of contact.
Because Raynor is responsible for the entire job, all members of the team are aware of the final design objectives and all interim decisions are made to ensure that the final results are achieved.
Their total knowledge of every aspect of a project makes it possible to make adjustments throughout the process.

Because Raynor Woodworking has their own millwork shop, it is
possible to:
Create custom molding to match existing trim
Duplicate intricate detailing
Custom design elements to preserve the historic integrity of a space seamlessly, and without delay.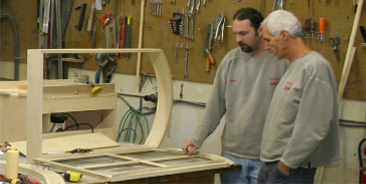 "Working with Doug is like having a new family friend. He gets you involved in creating your vision whereas other contractors would find input from their clients a bother."


"When Doug and his team were working on our project, another contractor who was digging the hole for the pool ran into a major problem that he refused to deal with-trust me it's a long story. Doug jumped in and volunteered to take care of the problem, which he did in an ingenious manner. He's that kind of guy…no problem is too big or small to challenge his creative mind."


"Raynor Woodworking created amazing solutions, while respecting the feel that my architect and I were after. For my project, Doug designed a unique structure to accommodate unusual lighting, recommended cutouts to better utilize my space and display my art collection, and fabricated steel molding to compliment the design motif. No detail was unimportant when it came to creating the special look or feel that I was after. "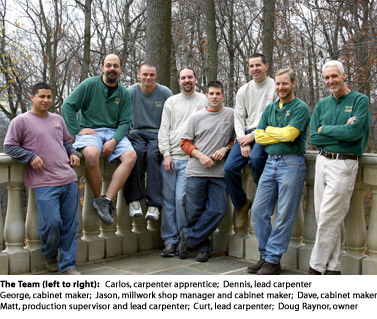 During the photo shoot for this web site, one client commented, " We have been thrilled with every project that we have worked on with Raynor Woodworking—from transforming the laundry room into an office space, to the playroom for the kids. Each and every addition/renovation has been a collaborative effort that has made this house a home that we truly enjoy—whether we are putting away the sports equipment in the new entry way or entertaining in the dining room."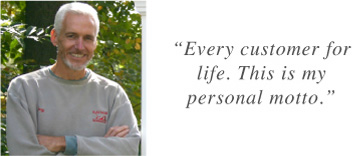 When you talk to Doug you would know none of these things. He is unassuming, charming, and a delight to work with. Doug's philosophy is that he wants each and every client to be a client for life. And that is how he has gotten to where he is today. As clients' needs have evolved they have brought Raynor Woodworking in to take their homes to the next step because they didn't want to work with anyone else. When speaking with clients their excitement about his work and working with him sounds almost magical. But when you care about your home, the people you invite into your home—especially the people you select to transform it—have to be equally special.